The basics of the Mediterranean diet are based on dishes traditionally eaten in countries like Italy and Greece in the 1960s.
According to researchers, these people were unusually healthy compared to other nations, and their risk of developing most fatal diseases was very low.
Many studies show that the Mediterranean diet can provide weight loss and prevent heart attacks, strokes, type 2 diabetes diseases and early deaths.
Mediterranean Diet Meal Plan
There is no single "right way" to follow this diet. There are many countries around the Mediterranean, especially Turkey and did all eat the same thing.
In this article, the Mediterranean diet is explained based on the researches that it claims to be an effective diet.
Think of them as general guidelines, not strict rules. You can adjust the diet to your own personal goals and preferences.
Key Features
​
You can always eat:
Vegetables, fruits, nuts, beans, legumes, potatoes, whole grains, bread, herbs, spices, fish, seafood and natural extra virgin olive oil.
You can eat in moderation: Poultry, eggs, cheese and yogurt.
Rarely can you eat: Red meat.
Yiu not all: Sweetened beverages, sugar, processed meats (such as sausage, sausages, salami), processed cereals, refined oils, and other over-processed foods.
Avoid These Unhealthy Foods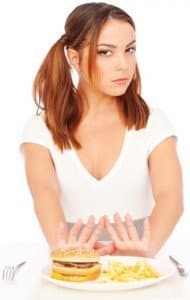 You should avoid these unhealthy foods and beverages:
Added sugar: Carbonated drinks, candies, ice cream, sugar cubes and others.
Thinned cereals: White bread, pasta made from thinned cereals, etc.
Trans fats: It is found in margarine and other highly chemically treated foods.
Refined oils: Sunflower oil, corn oil, nut oil and others.
Processed meats: Treated sausages, sausages, salami and ham.
Heat treated foods: Anything that has a "low-fat" or "light" label or looks like it was produced in the factory.
If you want to avoid these unhealthy foods, you MUST READ the list of ingredients.
Foods You Can Eat
You should build your diet on these healthy and untreated Mediterranean foods.
Vegetables: Tomatoes, broccoli, cabbage, spinach, onion, chard, cauliflower, carrot, Brussels sprouts, cucumber, etc.
Fruits: Apples, bananas, oranges, pears, strawberries, grapes, dates, figs, melons, watermelons, peaches, apricots, cherries, etc.
Nuts and kernels: Almonds, walnuts, peanuts, hazelnuts, cashews, sunflower seeds, pumpkin seeds and more.
legumes: Beans, peas, lentils, kidney beans, bulgur, pulses, peanuts, chickpeas, etc.
Tuber plants: Potato, sweet potato, radish, Jerusalem artichoke etc.
Whole grains: Whole oats, buckwheat, rice, rye, barley, corn, whole wheat, whole grain bread and pasta.
Fish and seafood: Salmon, sardine, trout, bluefish, sea bass, whiting, bonito, tuna, mackerel, shrimp, oyster, crab, mussel, etc.
Poultry: Chicken, turkey and others.
Egg: Chicken eggs, quail eggs and duck eggs.
Dairy products: Cheese, yogurt, cream, etc.
Herbs and spices: Garlic, basil, mint, thyme, chili pepper rosemary, sage, cumin, cinnamon, black pepper, etc.
Healthy oils: Natural extra virgin olive oil, gem olive, avocado and avocado oil.
Unprocessed, full and one-component foods are the key to health and happiness.
What you need to keep in mind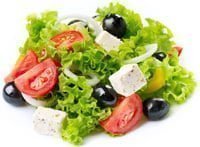 It is a controversial topic which foods belong to the Mediterranean cuisine. Because there are many differences between the Mediterranean countries.
In the Mediterranean diet described in the studies, vegetable foods are high and animal foods are less.
But it is strongly recommended to eat fish and seafood twice a week in our country.
The Mediterranean lifestyle also includes regular physical activity, sharing food with other people and enjoying life.
According to the Mediterranean philosophy, life is beautiful as it shares most.
What should he drink?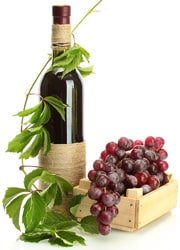 You should have an indispensable drink in the Mediterranean diet.
This diet also has a moderate amount of red wine. About a glass of wine a day is beneficial to the heart.
But this is entirely up to you. Those who do not drink alcohol as a lifestyle or who cannot control alcohol consumption should stay away from wine.
Coffee and tea are also completely free. It is useful if Turkish tea and coffee are drunk without additives. But stay away from sugar-sweetened beverages and juices.
Watch This Video
This video shows the eating habits on the island of Crete in Greece. For the first time, researchers who realized the extraordinary health benefits of the Mediterranean lifestyle were inspired by Crete.
One Week Mediterranean Diet Sample Meal Plan
This is an example of a weekly Mediterranean diet diet plan.
​
You are free to change portions and food selections to suit your own needs and goals.
Breakfast: Strawberry and oat yogurt.
Lunch: Vegetable and whole grain sandwich.
Dinner: Tuna and olive oil salad. A piece of fruit for dessert.
Breakfast: Raisin oats.
Lunch: Tuna salad that stayed one evening before.
Dinner: Salad with feta cheese, tomatoes and olives.
Breakfast: Vegetable, tomato, onion omelet. A piece of fruit.
Lunch: A whole grain sandwich with cheese and fresh vegetables.
Dinner: Mediterranean lasagna.
Breakfast: Nuts and diced fruit yogurt.
Lunch: Lasagna that remained one evening before.
Dinner: Grilled salmon served with spaghetti and vegetables.
Breakfast: Eggs and vegetables cooked in olive oil.
Lunch: Oats, nuts and strawberry yogurt.
Dinner: Grilled lamb, salad and baked potatoes.
Breakfast: Oatmeal with raisins, nuts and apples.
Lunch: Vegetable and whole grain sandwich.
Dinner: A whole grain Mediterranean pizza with cheese, vegetables and olives on top.
Breakfast: Omelet with vegetables and olives.
Lunch: Pizza left one evening in advance.
Dinner: Grilled chicken, various vegetables and a potato. Fruit for dessert.
In the Mediterranean diet
calorie
you don't need to count or track macronutrients like protein, fat, carbohydrates. If you are on this diet to lose weight, it is possible to lose weight unless you keep your portions too large, as the carbohydrate ratio is very low.
Healthy Mediterranean Snacks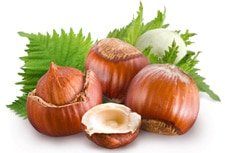 You don't need to eat more than 3 meals a day.
But if you get hungry between meals, you can eat them as a snack:
A handful of nuts.
A piece of fruit.
Carrot.
Forest fruits or grapes.
Food left overnight.
Yoghurt.
Apple slices.
How to Apply Mediterranean Diet in Restaurants?
The food menu of most restaurants complies with the Mediterranean diet.
Prefer fish or seafood as the main dish.
Ask them to cook your food in natural extra virgin olive oil.
Eat only whole grain bread. Ask for olive oil instead of butter.
Shopping List for the Mediterranean Diet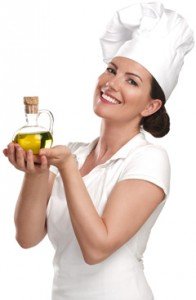 It may be a good idea to walk around the market's greengrocer and butchers shop. All unprocessed food is usually found there.
Always choose the least processed foods. Organic is the best. But if you can buy it easily.
​
Vegetables: carrots, onions, broccoli, spinach, cabbage, garlic, chard, etc.
Fruits: apple, banana, orange, grape, tangerine etc.
Forest fruits: strawberry, blueberry, black mulberry, raspberry, etc.
Frozen vegetables: opt for those mixed with healthy vegetables.
Cereals: whole grain bread, whole grain pasta etc.
Legumes: lentils, kidney beans, beans, buckwheat, bulgur, etc.
Nuts: almonds, walnuts, hazelnuts, cashews, etc.
Seeds: Sunflower seeds, pumpkin seeds, etc.
Spices: sea salt, chili pepper, thyme, mint, rosemary, black pepper, turmeric, cinnamon, etc.
Fish: salmon, whiting, sea bass, sea bream, bonito, sardine, mackerel, tuna and trout.
Shrimp, squid etc. other shellfish.
Potatoes and sweet potatoes.
Types of cheese.
Yoghurt.
Chicken.
Eggs of free-grazing chickens or eggs enriched in omega-3.
Green and black olives.
Natural extra virgin olive oil.
It is best to keep all the unhealthy foods away from your home that may blow your mind. This includes carbonated drinks, juices, ice creams, confectionery, sprinkles, pastries, white bread, crackers and all kinds of processed foods.
If you only have good food at home, you will eat good food.
For more
To be informed about the current articles of Güçlüyaşa.com
subscribe
.
You can find a world of information about the Mediterranean diet online. Many wonderful books have been written about him. Try searching on google by typing "Mediterranean cuisine recipes". You can find tons of delicious recipes and tips.
As a result, the Mediterranean diet is an incredibly healthy and satisfying diet. It will not disappoint you. 
​
Are you trying to choose the right diet for you?
Other diet plans check it out too!
---
Share This Article
---