We can also describe the Paleo diet as the diet of our hunter-gatherer ancestors who lived in the stone age. This diet consists of consuming the food as it is in nature, that is, in whole and raw form.
Our ancestors are genetically the same as modern humans today. They consumed this type of food in nature and did not suffer from diseases such as obesity, diabetes or heart conditions.
Many different studies suggest that this diet (without calculating calories) will greatly assist in weight loss and significant improvements in health.
Paleo Diet Meal Plan
There is no "right" nutrition plan for everyone, and the chipped stone age people have lived on the basis of the various foods they can find at that moment.
Some of them have been fed with animal foods that are low in carbohydrates, while others have adopted a high-carbohydrate diet with lots of vegetables.
You can think of this article as a general guide, not as an unchangeable array of rules. You can shape them according to your needs and preferences.
Basic knowledge
Failure to do: Meat, fish, eggs, vegetables, fruits, nuts, beans, herbs, spices, and healthy fats.
Things to avoid: Processed foods, sugar, soft drinks, cereals, most of dairy products, legumes, artificial sweeteners, vegetable oils, margarine and trans fats.
Avoid These Foods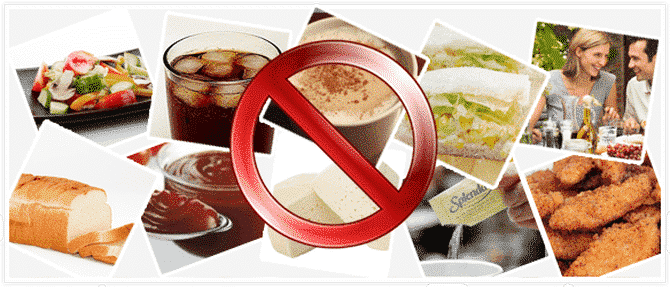 Avoid these foods and nutrients:
Corn Syrup with Sugar and High Fructose: Carbonated drinks, juices, table sugar, granulated sugar, pastries, ice cream, and others.
Grains: Bread and pastas, wheat, rye, barley, noodle, and so on.
pulse: Beans, lentils, and others.
Dairy products: Avoid dairy products, especially low-fat and low-fat types (some paleo diets have full-fat dairy products such as butter and cheese).
Vegetable Oils: Hazelnut oil, sunflower oil, cottonseed oil, corn oil, grape seed oil, false saffron oil and others.
Trans Fats: Margarine and various processed foods contain trans fat. It is often referred to as "hydrogenated" or "partially hydrogenated" oil.
Artificial Sweeteners: Aspartame, Sucralose, Cyclamate, Saccharin, Acesulfame Potassium. Instead, use natural sweeteners like honey and sugar-free fruit jam.
Highly Processed Foods: Many products labeled "Light" or "low-fat" contain different, unnatural chemicals.
The basic rule: If a product seems to be made in the factory, do not eat it!
If you want to avoid these nutrients, you must READ the list of ingredients even of the foods considered as "healthy food".
Foods to be consumed in Paleo diet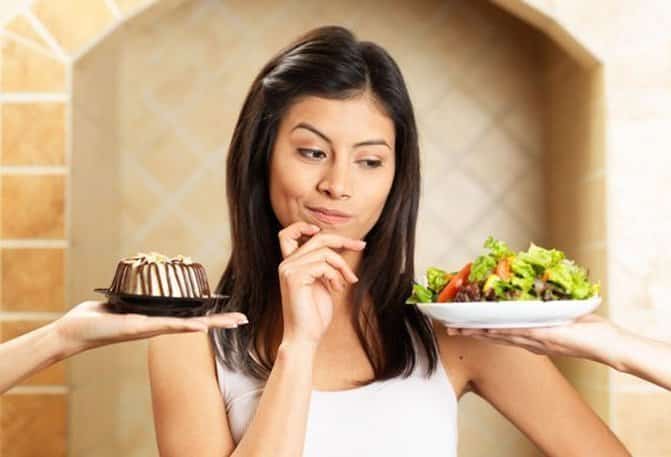 Build your diet from these healthy, raw and unprocessed paleo foods.
Meat products: Cow, lamb, beef, chicken, turkey, and others.
Fish and Seafood: Salmon, trout, sea bream, whiting, sea bass, shrimp, mussel, and so on. Try to prefer fish that are hunted naturally.
Egg: Choose from chickens that feed in the open field, or Enriched with Omega-3 Choose the egg from here.
Vegetables: Broccoli, cabbage, pepper, onion, carrot, tomato, cucumber and so on.
Fruits: Apple, banana, orange, pear, avocado, strawberry, blueberry, and more.
tubers: Potato, sweet potato, Jerusalem artichoke, radish, and the like.
Nuts: Almonds, peanuts, hazelnuts, walnuts, sunflower seeds, pumpkin seeds, and more.
Healthy oils: Tallow, coconut oil, olive oil, avocado oil, and others.
Salt and Spices: Sea salt, rock salt, garlic, turmeric, rosemary, and so on.
Try to prefer the food and organic products of grass-fed and grass-fed animals. If you cannot obtain it, always choose products that have at least factory processing.
Maybe he can beat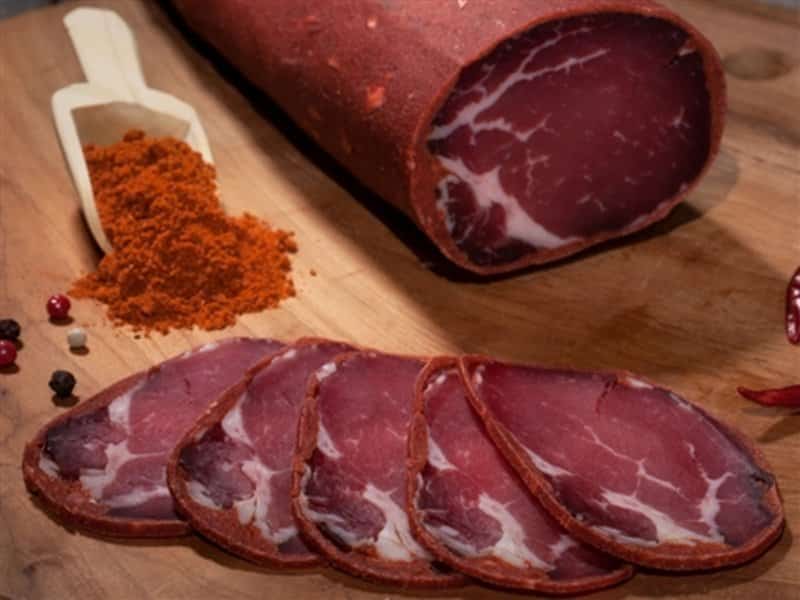 In the past few years, Paleo society has developed a lot in itself.
There are now several different "varieties" of the Paleo diet. Many of these allow some modern foods that science qualifies as healthy.
Some of these foods are: gluten-free cereals such as bacon from pasture-grown cattle, butter from pasture-fed animals, and rice.
Many people now see the Paleo diet as a template and model that can be followed, not like a strictly dieted one-hundred-one diet.
Reasonable Getaways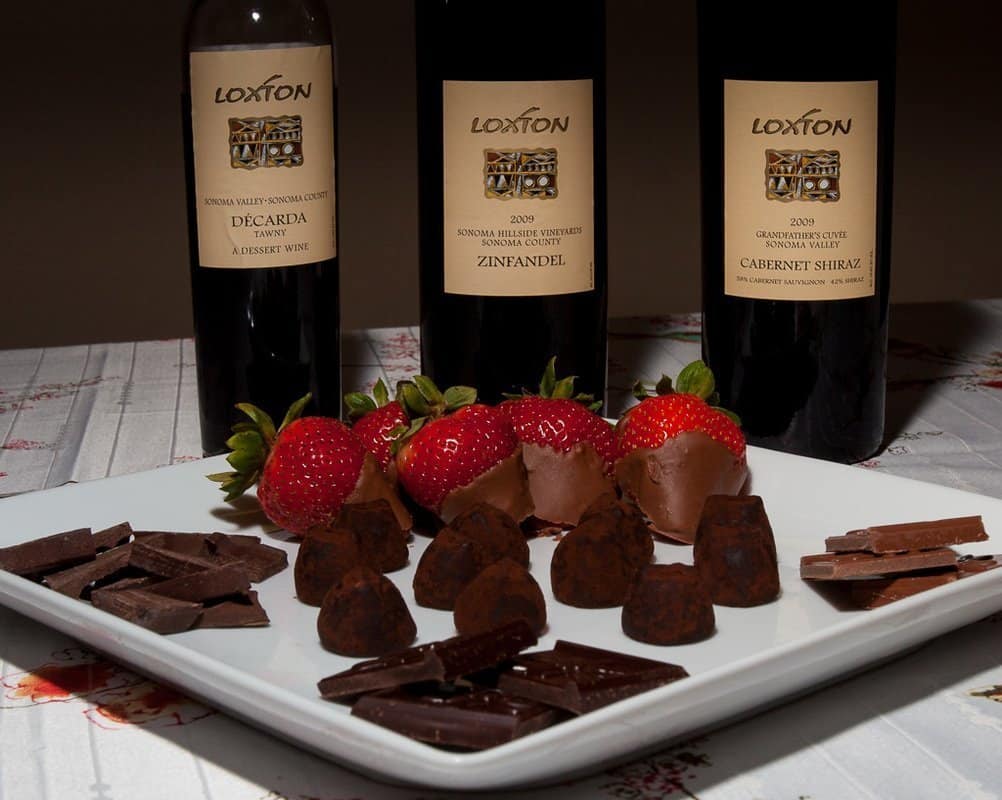 The following are healthy if consumed in small quantities:
Wine: Quality red wine is rich in antioxidants and contains beneficial nutrients.
Dark chocolate: %70 veya daha fazla kakao içeren çikolataları tercih edin. Quality dark chocolate It has high nutritional value and is very healthy.
What should you drink when you are thirsty?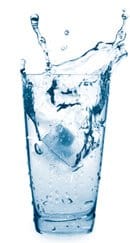 When it comes to fluid intake, the first drink that comes to our mind should be water.
These aren't actually among the Paleo diet rules, but a lot of people still drink:
Tea It is very healthy and rich in antioxidants and beneficial ingredients. Green tea it is the healthiest.
Coffee It is actually very rich in antioxidants. According to researches, coffee many health benefits There.
---
Watch This Video (with English subtitles)
If a picture is worth a thousand words, a video is worth millions.
This short video you need to know about the Paleo diet everything He explains.
One-Week Sample Paleo Meal Plan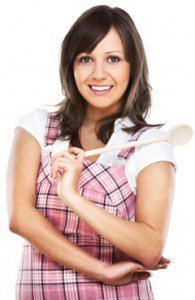 This sample Paleo weekly meal plan includes all Paleo foods in a balanced amount.
You are free to change it according to your own preferences.
Monday
Breakfast: Egg and vegetables fried in olive or coconut oil. One fruit.
Lunch: Chicken salad with olive oil. A handful of nuts.
Dinner: Meatballs (without bread) fried in butter, vegetables and a little sauce.
Tuesday
Breakfast: Eggs with bacon, olives, one fruit next to it.
Lunch: Meatballs, rice and avocado salad from the previous evening.
Dinner: Salmon fish fried in butter, vegetables next to it.
Wednesday
Breakfast: Vegetables and meat (from the previous evening) or pastrami menemen. One fruit.
Lunch: Lettuce leaf sandwich with meat and fresh vegetables. Bulgur pilaf with it.
Dinner: Beef minced meat fried on high heat with less oil, vegetables next to it. Some forest fruits (blueberries, strawberries, blackberries, etc.)
Thursday
Breakfast: Eggs, olives, cold cut salads and one fruit.
Lunch: The leftovers from fried meat in Vogda. A handful of nuts.
Dinner: Fried red meat or chicken, with vegetables and white potatoes.
Friday
Breakfast: Vegetable fried in pastrami menemen, olive or coconut oil.
Lunch: Chicken salad with olive oil. A handful of nuts.
Dinner: Steak with vegetables and sweet potatoes.
Saturday
Breakfast: Bacon and eggs, cold cut salad, a piece of fruit next to it.
Lunch: The hangover steak, sweet potatoes and vegetables.
Dinner: Green salad with baked salmon, vegetables and avocado.
market
Breakfast: Meat and vegetables (leftovers from the previous evening).
Lunch: Sandwich with lettuce leaf prepared with meat and fresh vegetables.
Dinner: Grilled chicken with vegetables and sauce. Rice with it.
In the paleo diet, there is usually no need to follow calories or measure macronutrients (protein, carbohydrate or fat) at least at first.
If you need to lose significant amounts of weight, you should cut the carbohydrate in some way and limit the consumption of nuts, rice and potatoes.
---
Sticking to Your Paleo Diet in Restaurants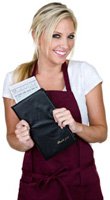 Proceeding with the Paleo Diet while in restaurants is not difficult at all.
Choose your main dish as meat or fish.
Ask for extra vegetables instead of bread or rice.
Ask your food to be cooked in olive or coconut oil.
---
Paleo Diet Snacks
There's no need to eat more than 3 meals a day, but if you feel hungry, we've listed a few things that are easy to carry and easy to pack while on a Paleo diet:
Small carrot slices.
Boiled hard egg.
One fruit.
A handful of nuts.
Food from the previous evening.
Nuts and apple slices.
A bowl of forest fruit and coconut cream.
Handmade dried meat.
A Simple Paleo Diet Shopping List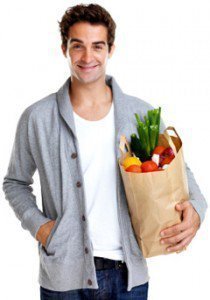 There are many kinds of food you can eat on the Paleo Diet.
This simple shopping list will give you an idea of how to get started.
Meat: Cow, lamb, calf, and so on.
Poultry: Chicken, turkey, and so on.
The fish: Salmon, trout, sea bass, mackerel, and so on.
Egg.
Fresh vegetables: Green vegetables, lettuce, tomato, cucumber, pepper, carrot, onion, and so on.
Frozen vegetables: Broccoli, peas, various mixes, and so on.
Fruits: Apple, banana, pear, orange, avocado.
Forest fruits: Strawberry, blueberry, blackberry, and so on.
Nuts: Almonds, walnuts, peanuts, hazelnuts.
Peanut butter.
Coconut oil.
Olive oil.
Olive.
White and sweet potatoes.
Condiments: Sea salt, pepper, turmeric, garlic, parsley, and so on.
It may be a good idea not to take anything attractive and unhealthy into your home, such as sodas, pastries, cookies, crackers, bread, ice cream and breakfast cereal.
---
How to Find More Information
If you want to read this article and other articles like this one, subscribe to our e-newsletter for free updates be sure.
Worlds of information are available on the Paleo Diet. Try typing "Paleo recipes" or "primitive recipes" in the Google search button. You will reach many recipes made with different ingredients.
If you like it, don't forget to share this article with your loved ones and follow Güçlüyaşa on social media!
Are you trying to choose the right diet for you?
Other diet plans check it out too!
---
Share This Article
---