MUSCLE POWER to change their bodies and lives of thousands of people in Turkey use the 5 × 5 program. The program is easy to follow and consists of only three workouts of about 45 minutes a week.
Login
STRONG MUSCLES 5 × 5 consists of two bodybuilding workouts:
STRONG MUSCLES The best way to understand that 5 × 5 will strengthen you is to try it for 12 weeks. After all, you found the program and you have nothing to lose. Here is the best way to start…
Contrary to what most athletes believe, you don't have to run that muscle directly to develop a muscle. You don't have to do dozens of different exercises from a different angle each time to run your muscles in all directions. And the best way to build muscle is NOT to exercise until it becomes "unable to work" and wake up exhausted the next day.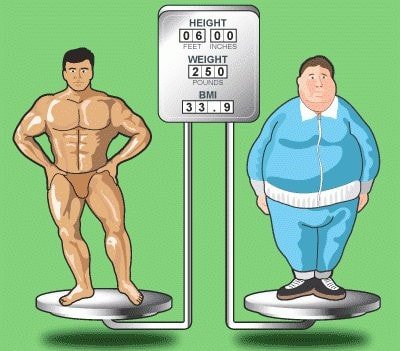 STRONG MUSCLES Free weights are used in all exercises at 5 × 5. Doing any STRONG MUSCLES 5 × 5 exercise on press machines will gain less power than doing with free weights. The situation is the same for the smith machine, where the barbell is placed on the tracks. The reason for this is that unlike free weights, the machines balance the weights for you.
Squat STRONG MUSCLES are the main exercise of 5 × 5. With the bar on your back, crouch down on your knees and stand up again. STRONG MUSCLES You'll Squat in every workout at 5 × 5. Squat inside the Power Rack for maximum security.
Equipment
Your most important piece of equipment is the Olympic Weightlifting. During all StrongLifts 5 × 5 workouts, you will use dumbbells when doing Squat, Bench Press, Deadlift, Overhead Press and Barbell Row exercises. However, you may not find Olympic Barbell in every gym. In some you will see dumbbells that are shorter, weighing 7 to 15 kg, with fixed arms and missing teeth. These dumbbells easily bend, hurt your wrists and reduce your grip.
If you want to get stronger, you need an Olympic Barbell like the picture above. The difference of this halter is the following:
Olympic Plates have 50mm holes to fit your Olympic Barbell. The largest 20kg plates are produced in 17 "diameter to keep the dumbbell at the optimum height when making Deadlift and Barbell Row. Iron plates are the best. They are also the cheapest plates you can find. But if you're wondering about other license plates, what I'm thinking about them are:
Frequently Asked Questions
5 × 5 means five sets of five repetitions made with the same weight. So 5 × 5 100kg Squat means making five sets of five repetitions using 100kg in each of the five sets. Do not jump directly to this weight when cold and at first make your warm-up sets with lighter weights.
Deadlift is done in the form of five repetitions, not just five sets, like other STRONG MUSCLES 5 × 5 exercises. The reason for this is that Deadlift is tiring you. You ask why?
Enough to do five reps on your next set. STRONG MUSCLES In the first weeks of 5 × 5, you will not need to listen much between sets while the weight is still light. However, as the weight increases and becomes more demanding over time, you will need more rest between the sets. My suggestion is:
You don't need to rest between different exercises. After Squat, I empty the bar, prepare my equipment for Bench and Overhead Press and start warming up with the empty bar. Until I start working 5 × 5 weight again, my central nervous system regains its strength. I also discovered that not resting between exercises helps me keep my workouts short.
No. The order of exercises is not randomly arranged. It is arranged in this way because it works best in this way. The reason is:
As long as you keep getting stronger. STRONG MUSCLES 5 × 5 NOT a 12 week program. 12 weeks is just the beginning. 12 weeks is just a test drive to give your body proof that this program works to get stronger. Most athletes can continue to get stronger in 16 weeks, 24 weeks, and some 52 weeks with the POWERFUL MUSCLES 5 × 5 program!
You will see that it is time to switch to a more advanced program when you can no longer add 2.5kg in each workout. Now you can repeat the same weight three times a week, unload and 3 × 5, 3 × 3, etc. you will know when you cannot get stronger even though you drop it…
​
Many athletes wonder exactly what weight they need to change programs. But there is no such thing. When you need to make program changes, it contains a lot of variables, for example; your body weight, age, form, sleep patterns, diet, regular sports, loyalty, loyalty, and more.
If we do a finger calculation, you may need to make changes when you are doing Squats between 100kg and 140kg. The better your form, the better you sleep, the better your diet, the more regular you go to sports, the bigger you are, the stronger muscles you make 5 × 5.
Yes he can. My girlfriend is doing it. It even does the same exercises, sets and repetitions that I did. The only difference is this:
If you have any questions, use one of the following two methods to contact us immediately:
How Can I Learn More About Exercises?
We will prepare detailed guides on how to do Squat, Bench Press, Overhead Press, Deadlift and Barbell Row exercises in the POWERFUL MUSCLES 5 × 5 program. It is important to learn how to do the exercises correctly by getting these guides. The reason for this is the following:
see
---
Share This Article
---